Innocent guards in one watch tower Orcs in another
---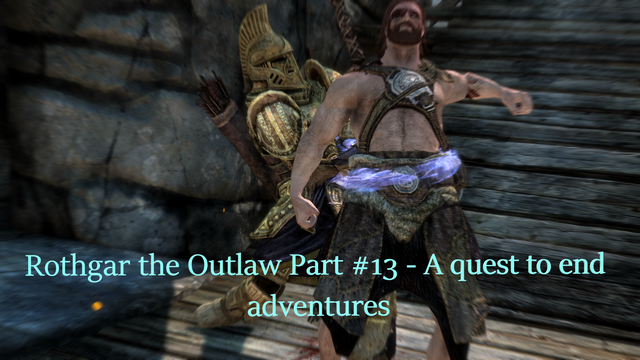 One final quest was to be had by Rothgar to end the adventuring, with the end result putting him where he was going anyway. Rescuing a wench to be returned to any inn, but it wouldn't just be to any, it would be to the Dragon Bridge inn where it all started.
He decided to first stop by one watch tower in which some guards were located and not threatening at all. Of course this was easy prey for our outlaw to slaughter for fun as Skyrim gets cleared of the unworthy in Rothgar's eyes.
"Rest well friend for you have been chosen in the slaughter I am carrying out and no mercy is shown" Rothgar said before taking the guard out.
"Damn you Rothgar I was on your side, I hate the people in this land too" the guard announced while choking on blood.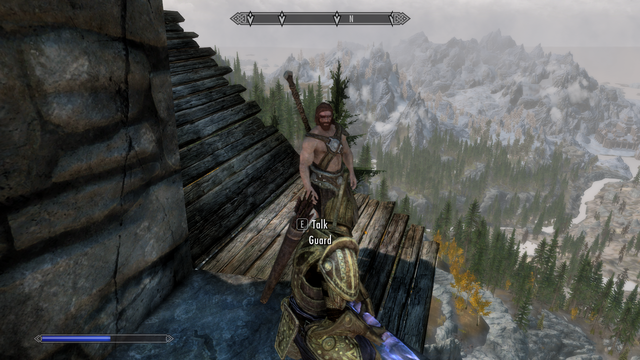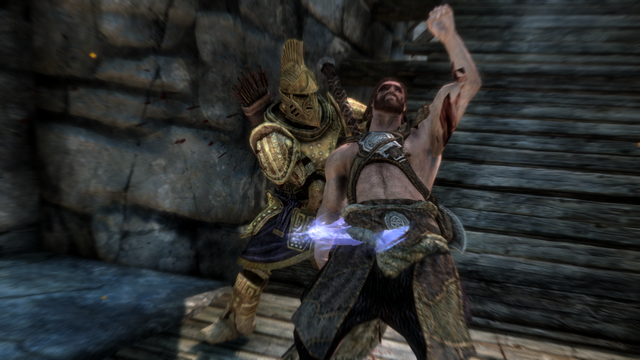 Heading to the next tower saw our hero find a little river island one with two treasure hunters thinking they were being robbed of the treasure they digged up. They attacked Rothgar on sight which foolishly cost them their lives and the pitiful bit of treasure, still taken for their attack on him.
"Maybe not your best idea to attack on sight, for now you die!"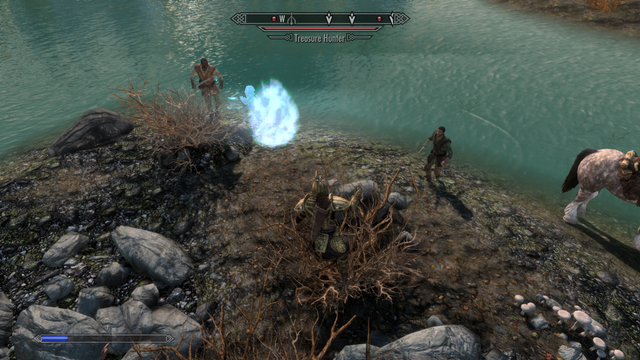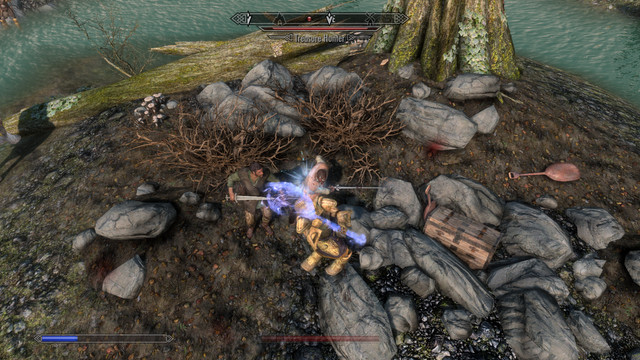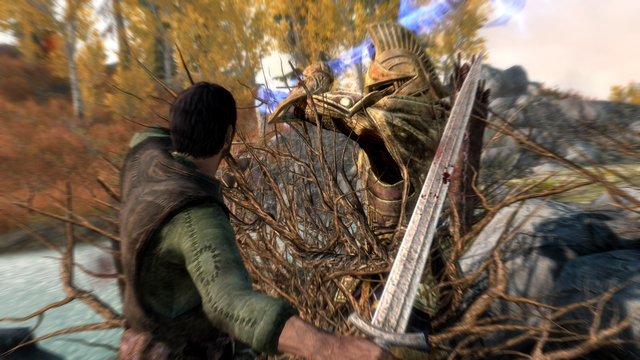 It was late when arriving at the next watch tower but the door was opened, allowing Rothgar to charge in with his mighty conjured battleaxe. These Orcs and others in the tower were tougher to kill as there were many and hit harder than most, requiring slight retreats and one heal before going back in with his normal battleaxe enchanted with absorb health. It seemed that this watch tower was prepared for Rothgar's arrival. That was not a normal fight and they brought in some of their best, but 1 or 2 more strong enemies and they would've beaten him.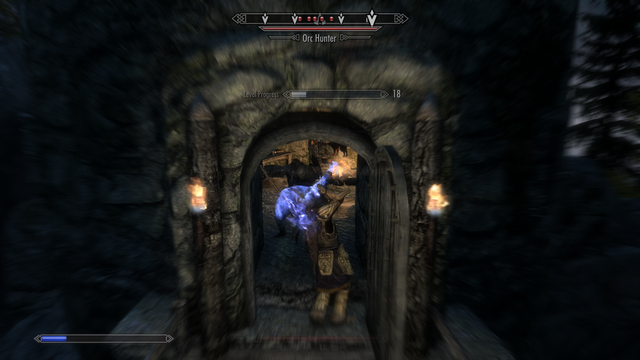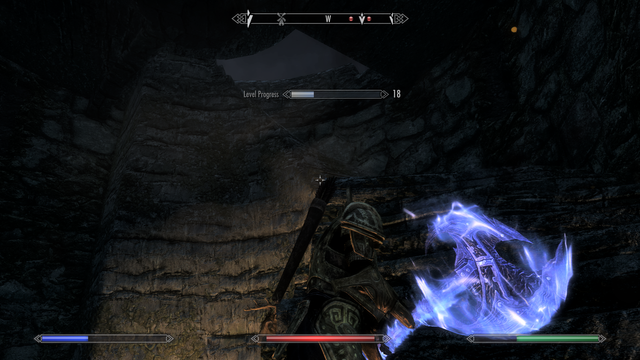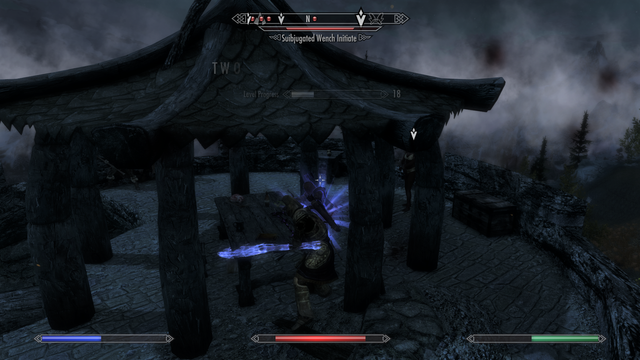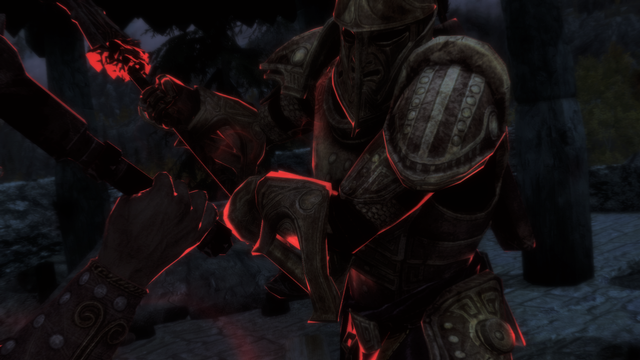 It was a worthy fight but the wench had to be saved and saved she was. Not even one of his toughest fights could stop Rothgar now. Some good looting was had as well with a very pricey staff of paralysis, some decent sums of gold and other things.
"Don't worry, wench, for you are safe now. Come with me to Dragon's Bridge inn where you will be comfortable and can work once more, having your life back."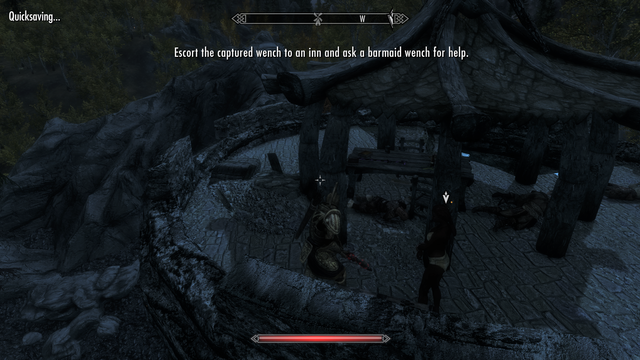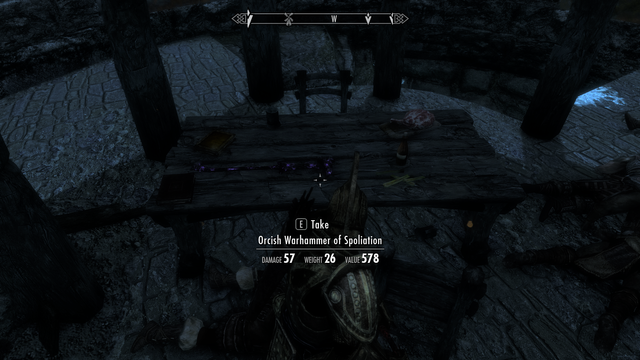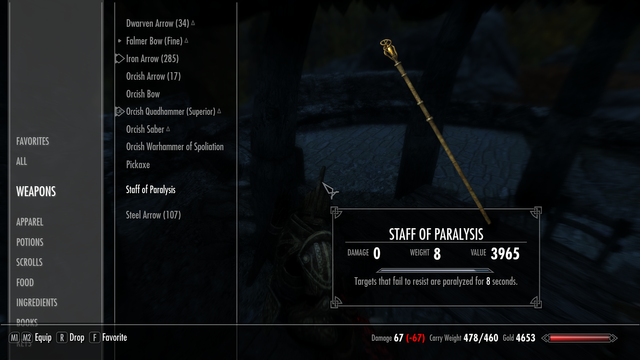 Dragon's Bridge attacked by a dragon
---
Upon their arrival into Dragon's Bridge a guard stopped them to take Rothgar to jail for his crimes against Solitude and the surrounding areas, but it wasn't wise to do it alone which was soon realised. It was like a chopping party with his followers getting in as they mercilessly took out this solo guard.
After taking care of the interruption, they escorted the wench into the inn and talked to the barmaid. She was happy taking her in to give back the old life she had before being captured and gave 800 gold for his efforts.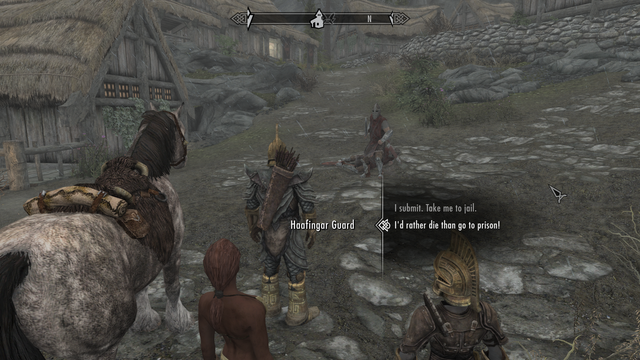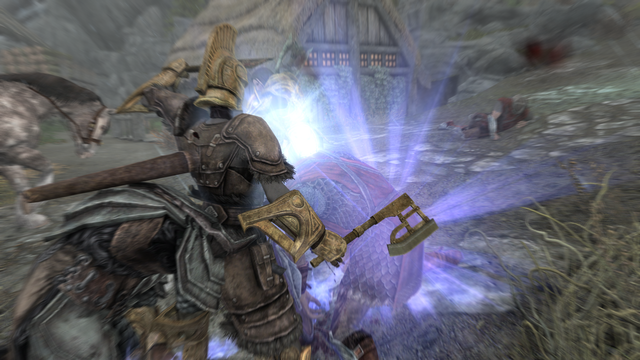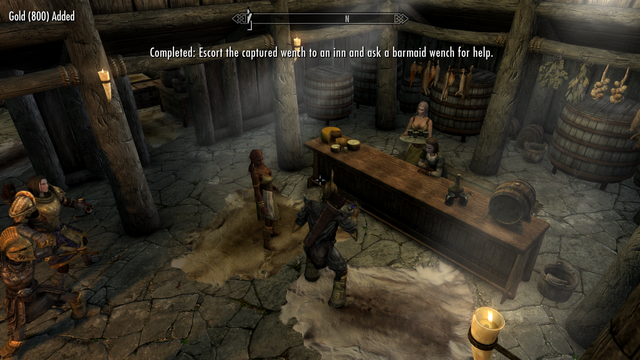 Upon leaving the inn a dragon appeared in the sky above the town of Dragon Bridge, a Silverfang dragon with a deadly fire breath. Potions were taken to reduce the incoming damage and in good timing, as when the dragon landed, it hit Rothgar with some damage which was reduced from the potions.
The fighting began and Rothgar started swinging and chunking at the health of this dragon, while his followers came from behind to help chunk its health down quicker to end the fight as soon as possible.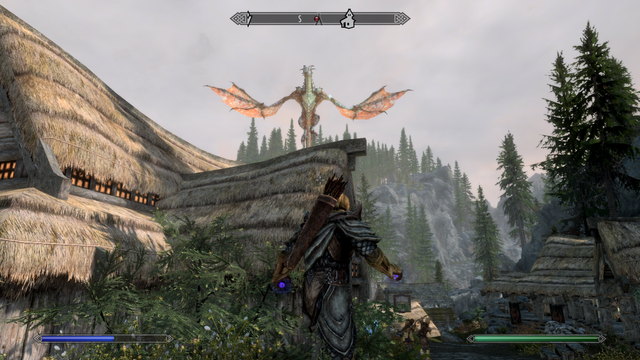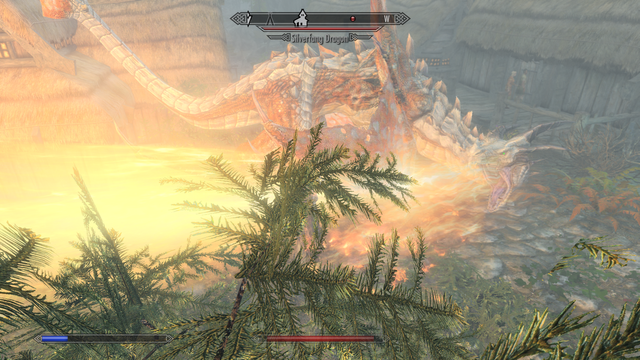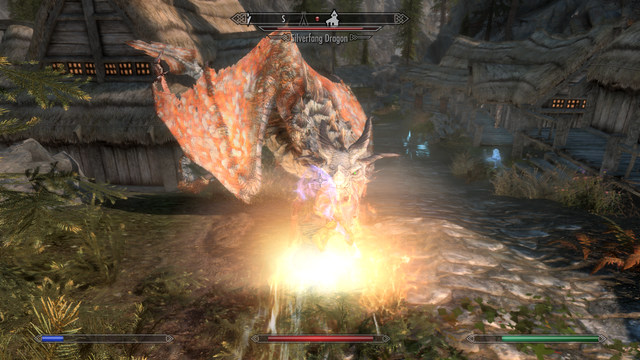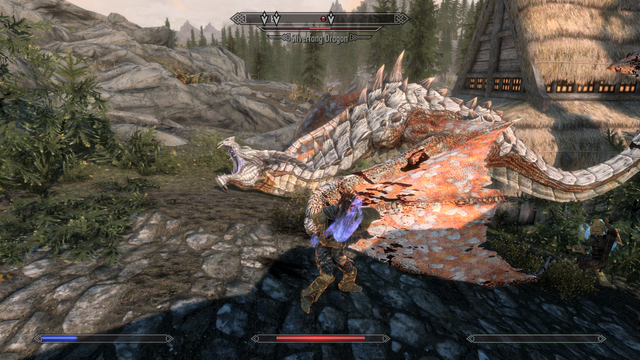 With the dragons health down low and ready to be finished off, Rothgar showed his skills in finishing off the enemy by getting up on top of the dragon to end the fight.
"Fear Rothgar, Outlaw of Death as I slay this dragon and show my superiority over all in Skyrim! Solitude is next and there will be a mass slaughter of those filthy scum that think they are high and mighty over there."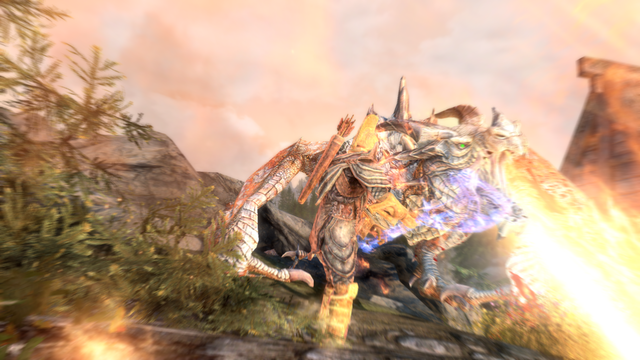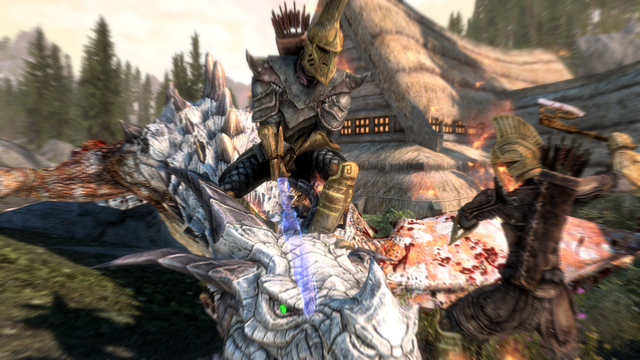 ---
This was part 13 in a series accompanying Rothgar the Outlaw to rescue a wench while clearing out some stronger enemies from areas and headingback to Dragon's Bridge.
Stay tuned for part 14 to see the finale to Rothgar's quest of becoming Rothgar, Outlaw of Death!
---
Join the OPGaming community, BattleGames community or SteemAce community to find great gaming content and like-minded gamers at the OPGaming Discord , BattleGames Discord & SteemAce Discord