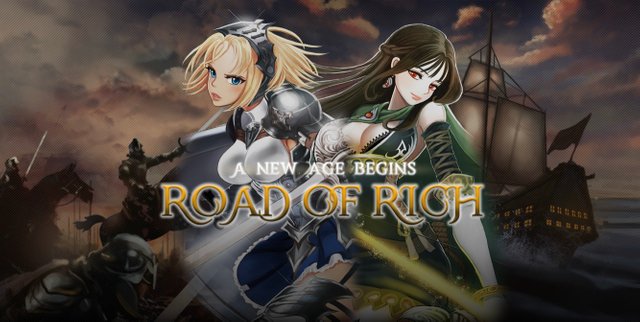 There is only a week to go until the launch of ROR.
The team had been working hard getting the game ready for launch. So I've taken the time to update you on their progress .



Frontend
The Google account login function is completed and all players will use a Google account(gmail) to play the game.
ROR will link Google Account and STEEM account.



Game
Initially, the play will be centered on the Korean Peninsula, but China and Japan will soon open.
Several cities have been added to the ROR game.
Haenam, Tongyeong, Sokcho, Gwangju, Jeju and other cities have been added.
Many new mercenaries have been added.
The number of Normal Mercenaries is limited to 5, but a lot of Rare and Unique Mercenaries can be randomly obtained by combining them.
At the beginning of the ROR game, all players will receive 1 Normal Mercenary.
Mercenary Slots has a total of 12 slots, with up to six slots free to play.
The PvP function will not be available on launch, it will be released later.
The ROR team will be trying to prevent the use of bots in game by preventing as many auto programs and macros as possible, to prevent balancing problems.
The ROR game will continue to be updated as it is being developed and serviced.
Patch notes and updates will be delivered as quickly as possible with care.



Investing
For those looking to invest in the development of ROR you should look at buying some RORS tokens , but make sure you stake them or you won't get your rewards for holding them.
Diamond sales are ongoing and will end before the game opens.
If you delegate Steampower to a @roadofrich account, they will reward you with RORS tokens.
They are currently paying you twice the amount of the delegation after one month.
The Rewards pool for ROR is currently valued at about 14000 Steem.



ROR Official Discord channel: https://discord.gg/vyPHGk6
ROR Official Homepage: http://roadofrich.com/
ROR Official Kakao talk channel: https://open.kakao.com/o/



Also make sure to checkout BattleGames.io for more awesome gaming content!
https://discord.gg/z7sHRVT
https://www.battlegames.io/