greetings, people from @steemmonsters, @battlegames and @steem-ace
Today, I managed to reach the GoldI league.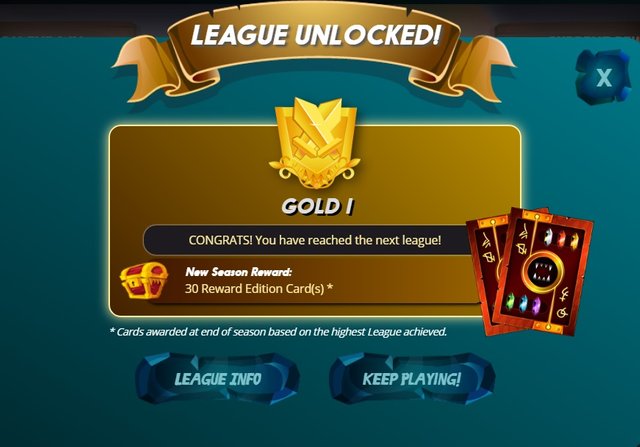 I enjoyed reaching this league now, with 6 days and 16 hours left until the end of this season, because I think I'll still make it to Diamond III.
In it, I see two advantages. When the new season starts again, I will go to league Silver I or Gold III. At silver I it is easier to get to Gold III. I don't know what it's like for you, but I find it easier to pass levels in the gold league than in the silver league. I climb faster. I think that's why my strategies are better at it.
This season I just got a good reward card, which was a gold card. All the others were "normal" cards, so I'm not posting my daily reward on quests. I'll only post when I get a very good one, at least.
Let's see if I hit the Diamond III league.
Good game everyone and until next time !!!