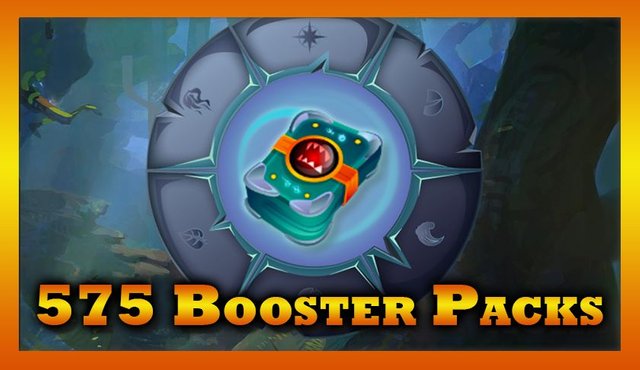 This is an overview of a full 500 booster packs (+75 bonus packs) purchase for $1000 USD via the Splinterlands interface. Additionally, another 270,000 Dark Energy Crystals (DEC) have been purchased over the counter, for $304 USD, which is about 15% above market value. Otherwise this buy would have pushed up the DEC market too much, as there is little volume at the moment at the current price. The DEC was used for 6x brilliant Legendary and Alchemy potions each.
The goal is to create a playable Gold League deck, with rare level 6 Summoners and get all other relevant cards on the according levels for that (or at least get their most important upgrades). Flipping the cards and leveling up all to Gold League standard as much as possible with what we got from the boosters. The missing summoner cards to bring them all on level 6 were purchased on the market. A few other very important cards were also already added with some purchases from the market.

Gold League Standard
Gold League levels require:
Common: 172 cards - Level 8
Rare: 35 cards - Level 6
Epic: 23 cards - Level 5
Legendary: 5 cards - Level 3
---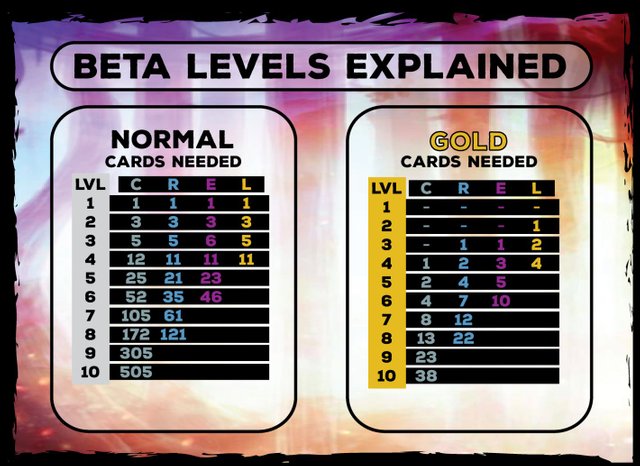 ---

The Cards We Got
Fire

Extra cards purchased:
6 x Malric Inferno ($0.71 each)
Water

Extra cards purchased:
7 x Alric Stormbringer ($1.25 each)
Earth

Extra cards purchased:
9 x Lyanna Natura ($1.12 each)
15 x Flesh Golem ($0.21 each)
10 x Earth Elemental ($0.54 each)
Life

Extra cards purchased:
4 x Silvershield Paladin ($0.37 each)
Neutral

Extra cards purchased:
3 x Cocatrice ($0.38 each)

Gold Foil Cards







Gold Foil Legendaries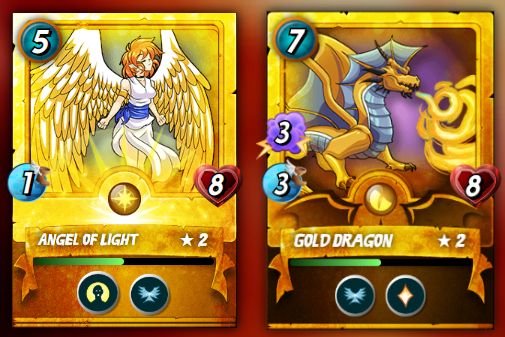 Profit & Conclusion
On the screenshots below you see the total value of the booster pack opening with potions. It is somewhere between $1400 and $1670, so above the investment of $1304. A few more cards have to be purchased, which has to come out of some of the gold foil sales we have to do.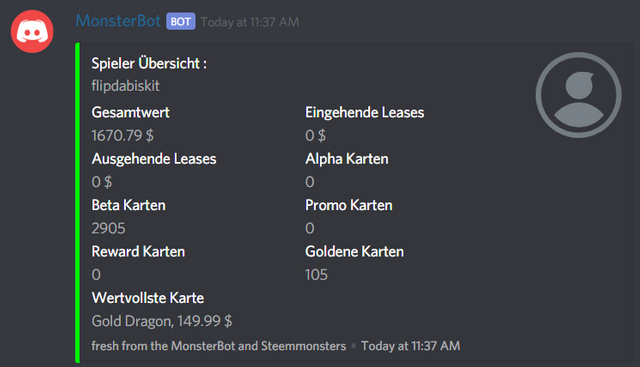 All-in-all a good pull but with to few Prince Rennyns. ;-)