This season I managed to reach the
Champion 1 League
for the first time, receiving a reward of
150 Chests
!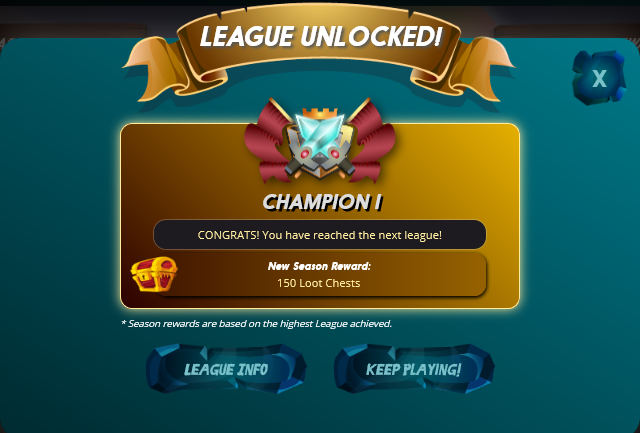 It was exciting. I don't know if the task was easier or if I'm playing better, or maybe a combination of both.
I also reached my highest rating score and at one point I was close to reaching the Top 50.
Unfortunately in the last few hours I ended up getting nervous and anxious and had a long series of defeats.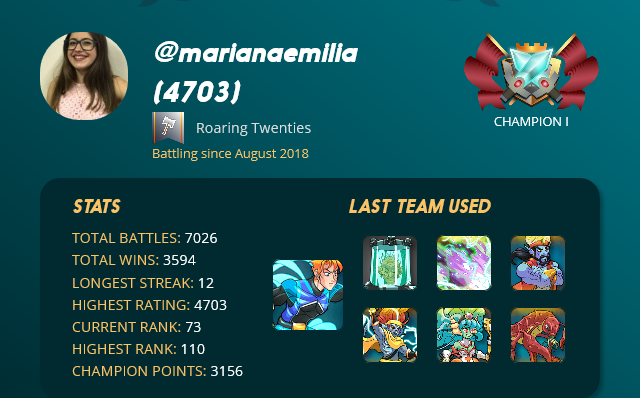 But okay, I'm very happy and getting into the Top 50 will be my goal in the future
Adding some tournament prizes on DECs, I have a reasonable amount to spend on new cards but I still don't know what I'm going to do.
There are some Beta, Untamed and Promo cards that I want to maximize, and at the same time I love opening closed packs, so I don't know if I buy these that I need directly from the market or if I buy Booster Packs.
It's a cruel question...
---
All images: @splinterlands.
---