Welcome! to SteemQuest a RPG based board game
[New Players]
SteemQuest is an ongoing and growing RPG world here on Steem. New players are always welcome. Players can come and go as they desire, just let us know when you are leaving (say you are taking an IRL 2 week vacation) we will make sure your character is somewhere safe until you return (or Thunk may just cover you with leaves on the side of the road)
If you are New and want to join just reply to any active post with a character. I will create you a character card and add you
Here are the current rules:
https://www.dropbox.com/s/t7lwmfdigpyectl/steemquest%20core%20rules.pdf?dl=0
Here is the link to the character cards showing all your bright and shiny stuff:
https://www.dropbox.com/sh/01ge8stoy27i3x9/AABxZuReZ5NA9mGUeg1Pa47Fa?dl=0
Here is the link to the monster cards:
https://www.dropbox.com/sh/zl5inm7h6sdkvqb/AAAtSxJECcK4XW0dYnj7BEeTa?dl=0
Welcome everyone. Our current party is:
@sidekickmatt - Character Quaid
@wren1221 - Character Thunk
@darklands - Character Grim
@basilmarples - Character Gylfi 'IronDog' Glimbjorn
@agr8buzz - Character Zur
@sarez - Character Khan
I will be posting a new turn every 48 hours to give players time to interact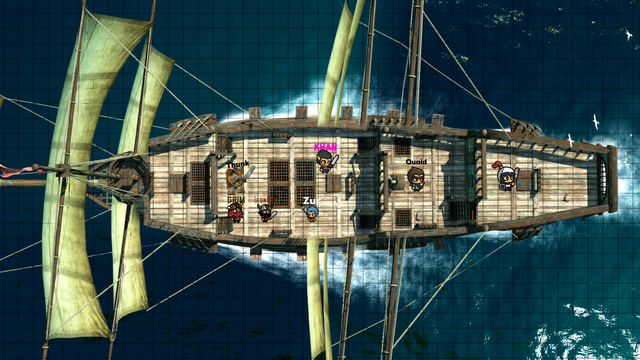 There are 2 more decks
Cannon deck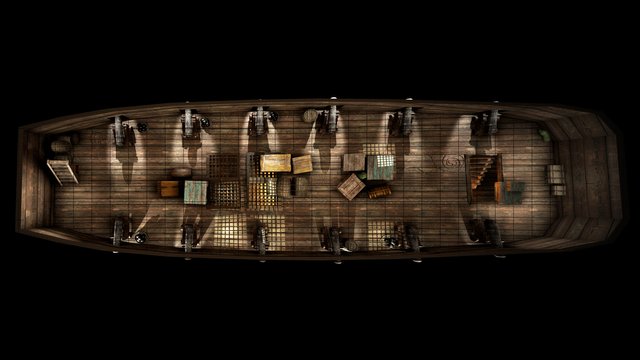 bottom deck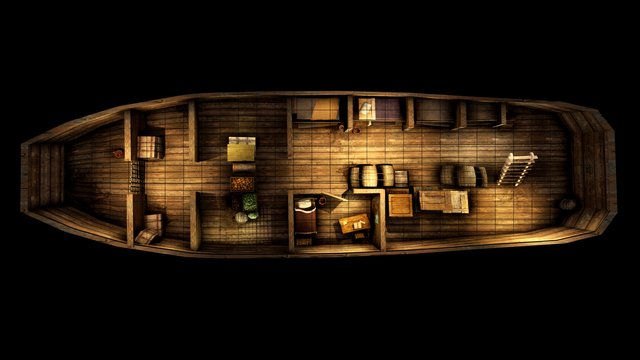 ============================


Our party has decided to board a ship "given to them by
Lord DarkCloak' to investigate the Frogmen black market trade.
One Knight is with them to help crew the vessel.
New Item: Cannon - this takes 2 members 4 actions each to fire. 1 to Load: STR 6 1: to fire or 1 party member 8 actions (2 turns)
It is treated like a fireball attack when fired
Ship: one crew member must be assigned to man the helm. They have to make a Mind check every post to see if they stay on course.